It's been a long time since the main website for Report URI got any real attention, with all of our efforts being focused on developing new features and improving existing ones. The time has finally come for a bit of a spruce up, and the new website is now live!
Out with the old...
The previous site was, okay... I'm not a design expert, and that shows, but the site was good enough to convey the point of what we do and looked reasonable enough. You can take a trip on the Wayback Machine and see that the website we just replaced has been in service since 2017! There have been some tweaks to the content, but ultimately, it was the same as it was 5 years ago. No more!
In with the new!
There were a few objectives with changing the site and the most obvious on first visit is of course to refresh the look, something I think we've achieved.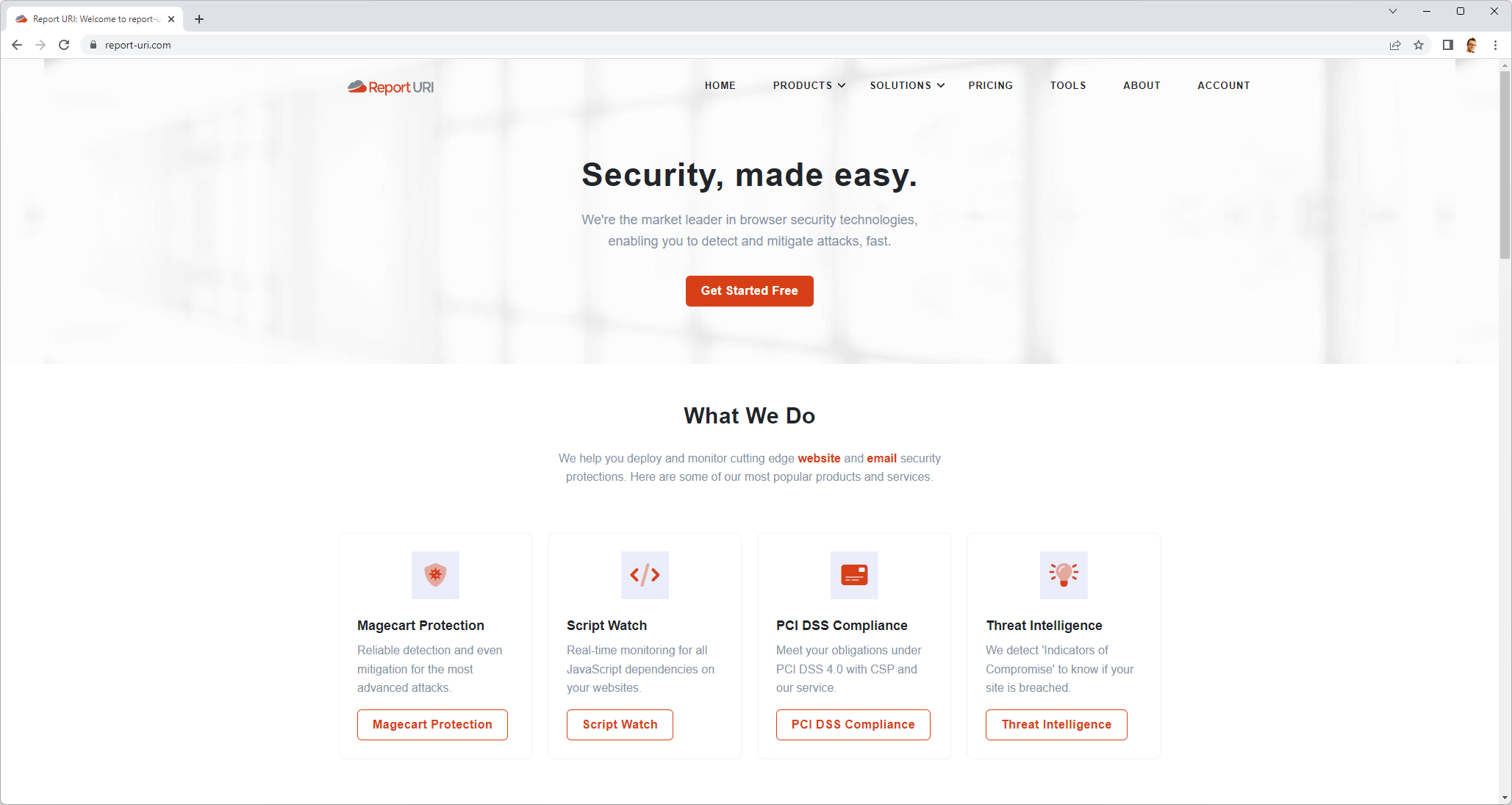 I did have a more important objective though, and that was to start better conveying the point of what we actually do. Yes, us technical folks know about CSP Reports and CT Monitoring, but I wanted to explain why you should do those things and not what they are. We needed to focus on the issues that we resolve, like Magecart or PCI DSS compliance, instead of talking about the technical details on the homepage. You will now see that we have a detailed description of all of our products in the Products dropdown where you should be able, at a glance, to get the important details about each of our products. We also have a new Solutions section where we explain all of the kinds of problems that we can help you resolve.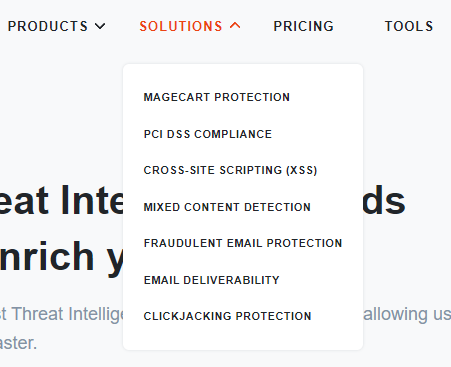 What do you think?
I'd really appreciate some feedback on this so feel free to have a browse around the site and then drop by the comments below with any feedback. I'm sure there's going to be a broken link or a typo somewhere too, so let me know what you find!