I host my blog on Ghost and they've announced some cool new features recently that I've wanted to use but never quite had time to implement. Well, that recently changed so now I'm launching my brand new theme with support for some awesome new features!
---
The New Theme
My new theme is an adaptation of the Ghost theme, Lyra. You can find my version here and see that I've only changed it in a few, minor ways. There were a couple of reasons for the theme change but overall it was just a lot easier and provided a lot more benefits than modifying my previous theme. Lyra has good support for header images up at the top of the page which is something I've wanted for a while to add some richer content and a little colour into my blog. It also has everything else you'd expect from a good theme like being responsive and lightweight.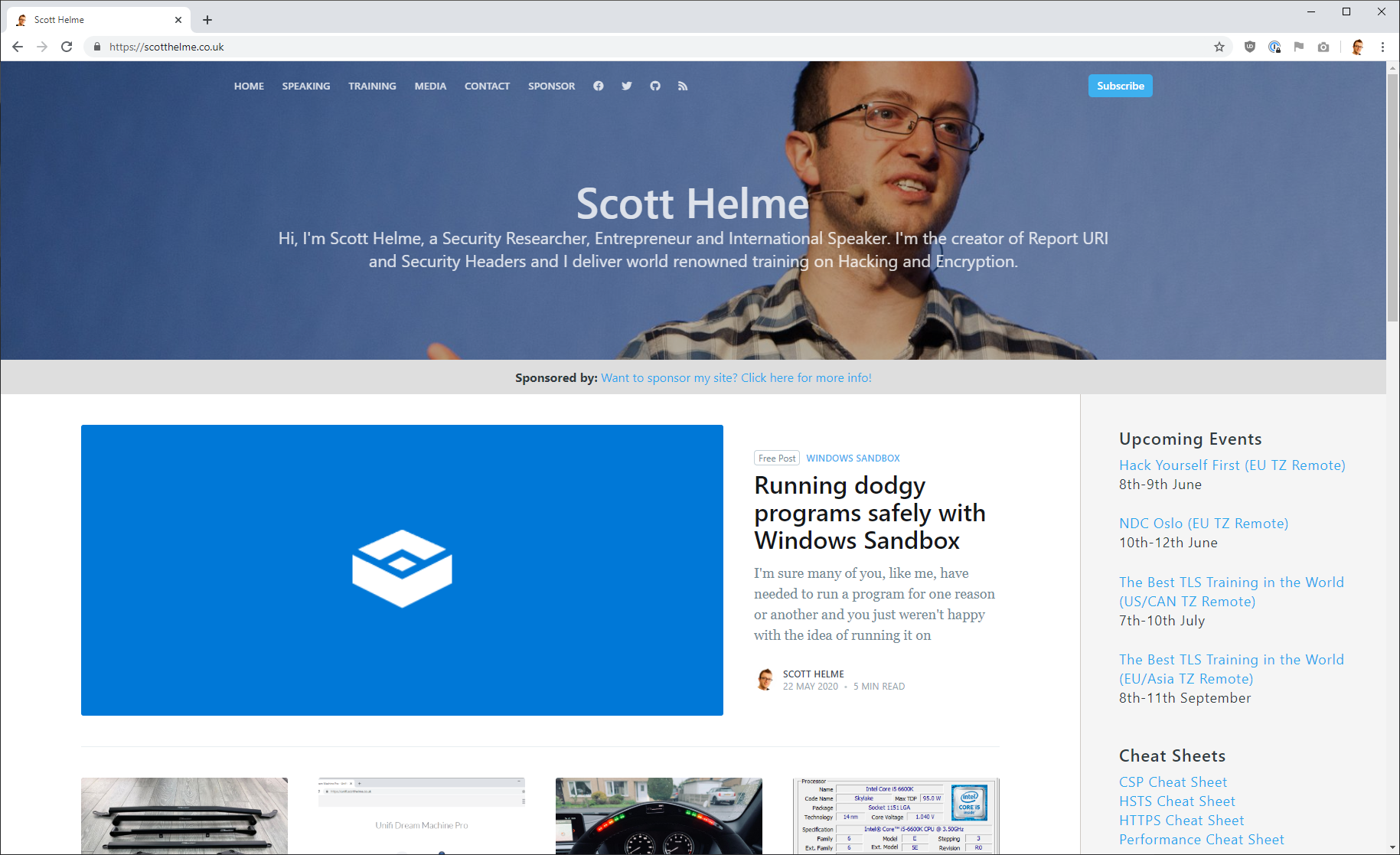 Members
Ghost launched a new feature called Members which allows someone to sign up and create an account on my site. It's natively supported and doesn't require any extra work on my part, like a database to store users, and just needs integrating into your theme which is where Lyra came in. Lyra has support for Members out of the box and I was ready and set to go with just a few tweaks.
The main reason I wanted to make use of Members was the ability for me to provide an easy option for readers to subscribe to email notifications about new blogs. Yes I have an RSS feed and yes I also created an IFTTT recipe but it just wasn't quite... snazzy enough. This feels so much more professional and has a much better user experience.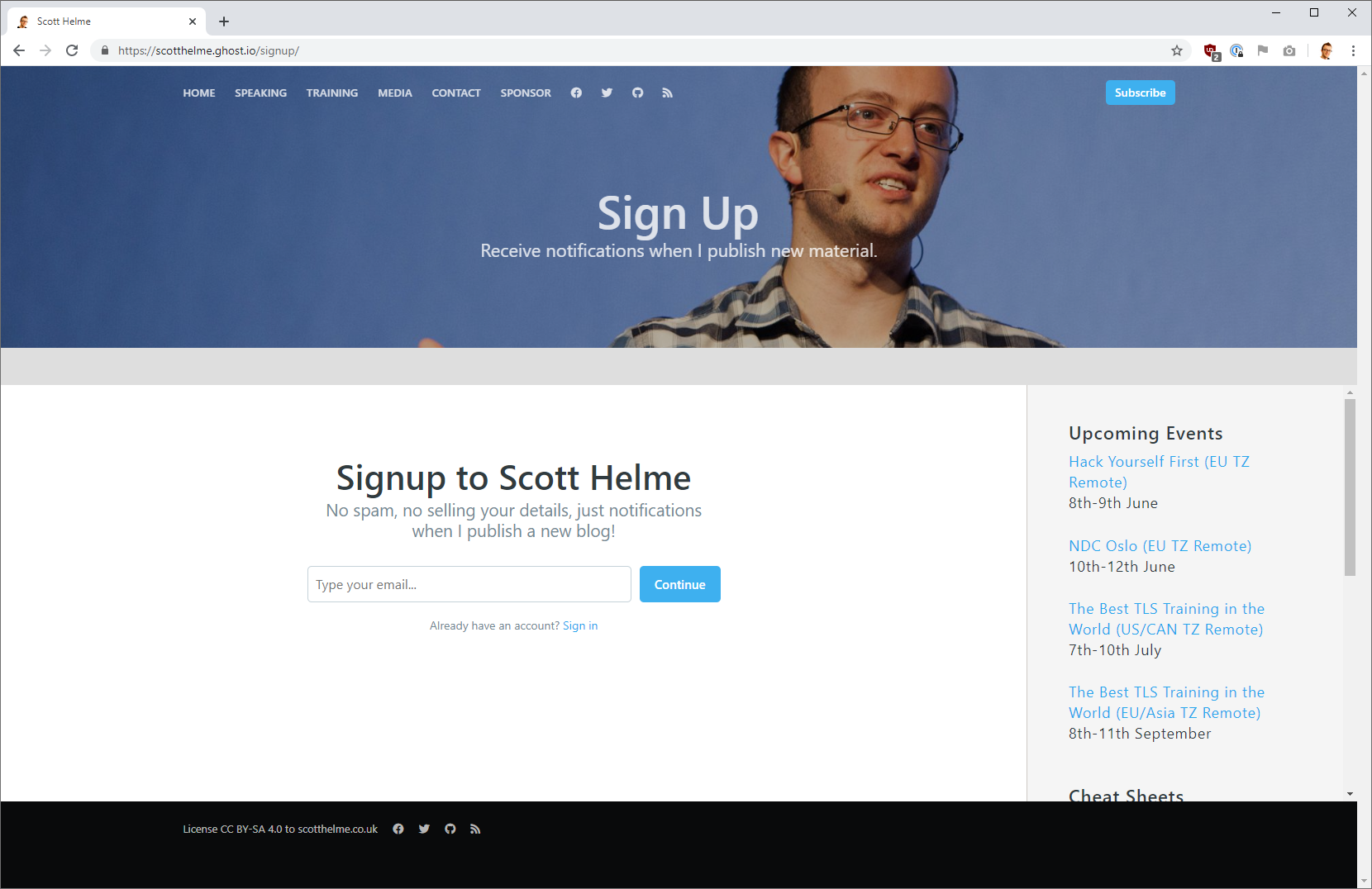 Supporting my blog
With Members comes the ability to add subscriptions that readers can sign up to for supporting my work. The subscriptions are paid directly to me, Ghost takes no cut, so it's a fantastic way of supporting the site. Subscriptions will also be completely optional. My blog was started to share information openly and freely to all, and so it shall remain, but it does take a lot of work to create content for my blog so any support received is greatly appreciated!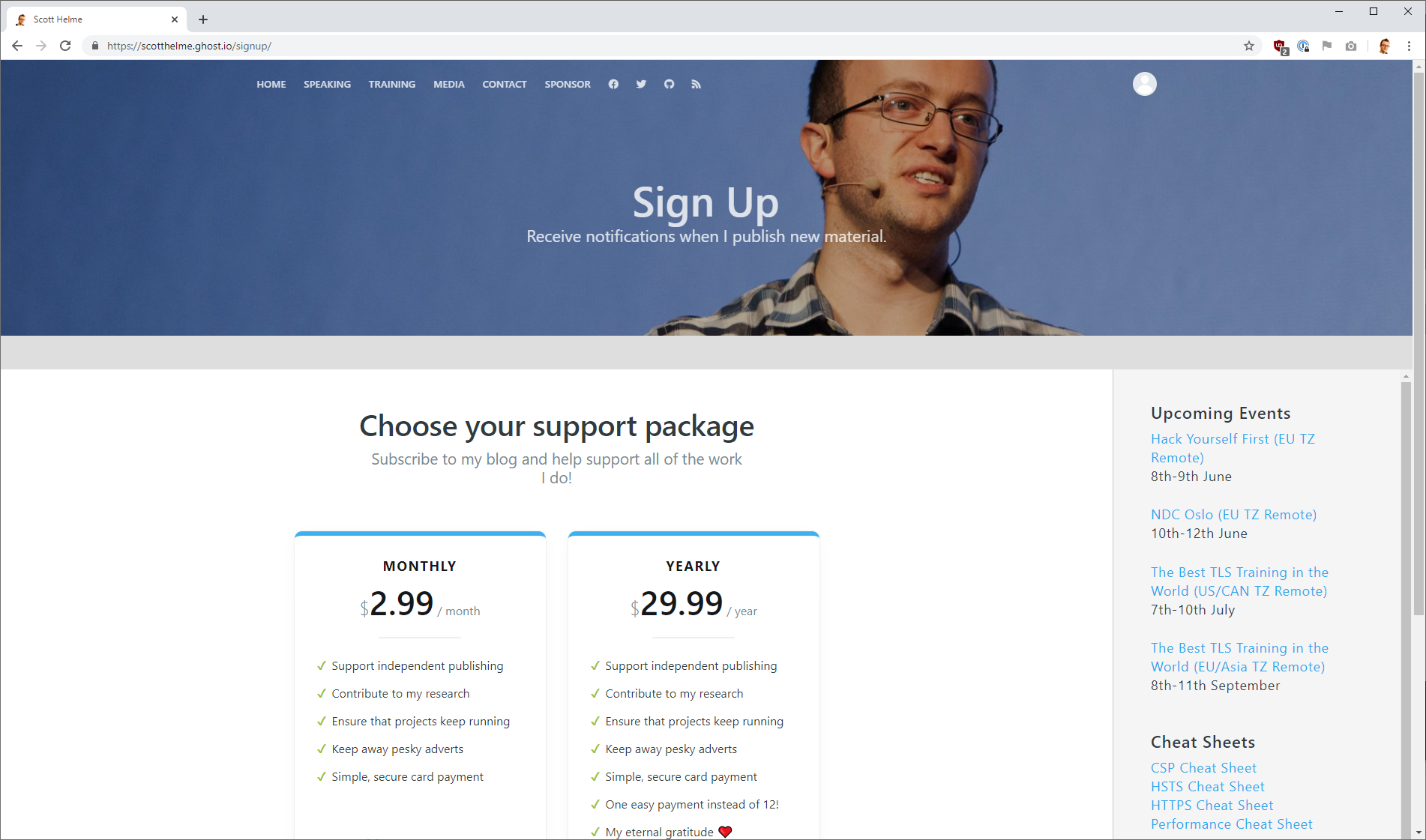 If you can support me and my blog that would be great so please do consider it. Support like this helps keep those pesky ads away too!
Back to blogging!
It took a little more work than I'd like to get my new theme Just Right(TM), as these things always do, but soon I will be back to my regular blogging habits! 😎