Yep, that's right! I'm now able to announce that I'm super excited to be recognised as a Microsoft MVP!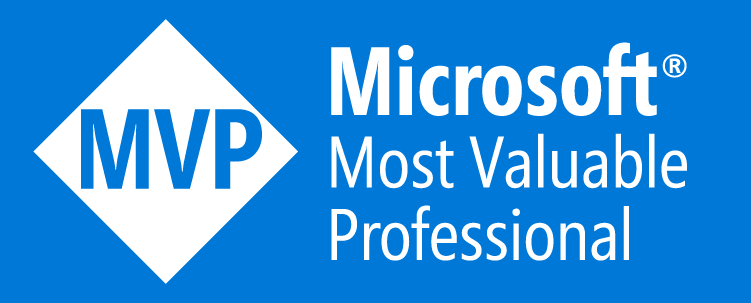 Microsoft MVP
You can find a full overview of the MVP Award here, but here's a quick snippet that I'm particularly proud to be associated with.
Microsoft Most Valuable Professionals, or MVPs, are technology experts who passionately share their knowledge with the community. They are always on the "bleeding edge" and have an unstoppable urge to get their hands on new, exciting technologies.
Of course, my blogging and public speaking over the years have always been a big part of my identity within the security community and they both take quite a bit of effort to produce too! I've done this happily and made my work available as widely as possible and never really sought any reward for it, simply helping others along the way was reward enough. That said though, when Microsoft reached out and said I'd been nominated to become an MVP, I jumped at the chance to join such a prestigious group of people!
After submitting details on all of the things that I do with a community focus, I waited patiently to see if I'd be chosen and then...
MVP Developer Technologies!
I've been awarded MVP status in the Developer Technologies category and whilst my MVP profile page isn't quite live yet, I will deep link to it as soon as it goes up! For now, you can see all of the other awesome MVPs in this category right here.
Update: Here's my profile page!
Looking at some of the names in that list and recognising people I've met before and spoken alongside at conferences is truly awesome. I look forward to making the most of being an MVP, hopefully for many years to come. For now though, I want to say thanks to all of my readers on this blog, to all of the people who have ever listened to me talk or watched me on YouTube, and to users of any of my free tools like Security Headers. I will be continuing all of my efforts in these areas and more over the coming year as a Microsoft MVP!